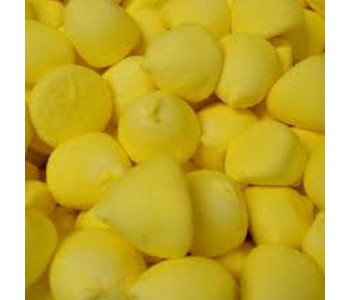 Marshmallows with a difference - that's what you get with these Red Paint Balls Sugar Coated Marshmallows!
These are big blobs of beautifully creamy, fluffy white marshmallow with a yellow sugary coating making them taste absolutely delicious. great fun for parties or for themed events. The only problem is that once you start eating them, you won't be able to stop!
These Yellow Paint Balls Sugar Coated Marshmallow are packed in bulk bags congaing 900g - now that's a lot of marshmallows!
These are also available with a blue coating and a green coating.
Yellow Paint Balls Sugar Coated Marshmallows - 900g Bulk Pack approx 150 units
Paint Balls Sugar Coated Yellow Marshmallows - 900g Bulk Pack