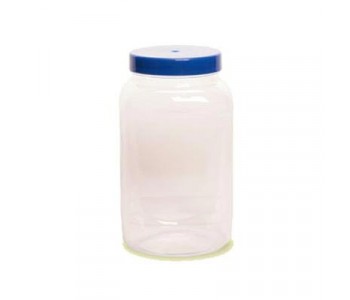 Sweet jar manufactured from food grade material with exceptionally high level of transparency and strength.
This jar will hold up to 3Kg of sweets (depending upon the content's density)
Jar includes a screw-on lid in blue
Dimensions:
Neck Diameter: 110mm
Overall Height: 235 mm
Width / diameter: 136 mm x 136 mm
Brimful Volume: 3365 ml
Material Used: P.E.T.
Container Weight: 110g, 120g
This style of jar is also available in two other sizes (follow links below).
Sweet Jar with Lid (Blue) - 2667ml
Sweet Jar with Lid (Blue) - 4430ml
Sweet Jar with Lid (Blue) - 3365ml