This Store Is Currently Closed
We have had to temporarily suspend ordering due to the effects of the Corona Virus.
We apologise for the inconvenience this causes but, as we're sure you will understand, we had no option given the circumstances.
We will reopen as soon as we can.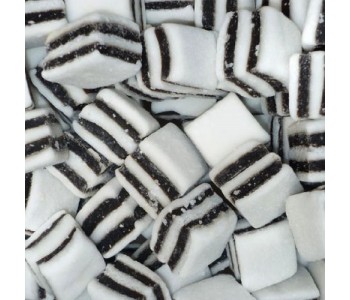 Taverners Black and White are delicious layers of minty candy sandwiched between soft and scrumptious liquorice. Very traditional and very, very tasty and they made with only natural ingredients too.
This is a sealed bulk pack direct from the manufacturers, labelled with ingredients and 'Best Before' date.
No Artificial Colours
No Artificial Colours
o Artificial FlavoursTaverners Black and White Mints - 3 Kg Bulk Pack
Taverners Black and White Mints - 3 Kg Bulk Pack